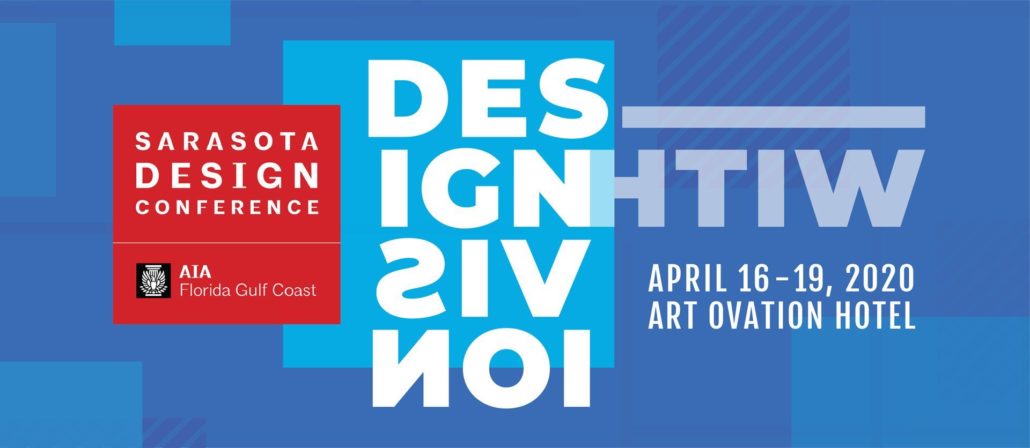 Nautilus places immense value on high quality design for the spaces they bring to life which has led to their involvement in and sponsorship of this year's AIA Sarasota Design Conference. "The marriage of well-thought out architecture and finely crafted building will not only make our world a more beautiful place to live, but also a more sustainable one," says Ryan Perrone, President of Nautilus Homes.
For over 30 years, AIA Florida Gulf Coast Chapter has hosted the Sarasota Design Conference. Intended to be inspirational for both attendees and speakers, the conference has a rich history of featuring innovative speakers in the field of design. The attendees have a unique opportunity to interact directly with the both established and up-and-coming speakers in a setting that encourages dialogue and learning. The event takes place biennially and is well attended by architects and design professionals in the Florida Gulf Coast region. 
The conference is hosted at the Art Ovation hotel in Sarasota and will feature an AIA Design Awards Ceremony, two days of speakers from around the world, a Design Award Exhibition Opening, and closing party on Saturday night. Register for any and all events here. Early bird registration closes February 17, and regular registration closes April 13.
Sarasota, get ready to have your brain stretched. We will see you there!
##
More about the AIA:
"AIA Florida Gulf Coast is the voice of our community's architectural profession and a resource for its members in service to society; shaping our future."