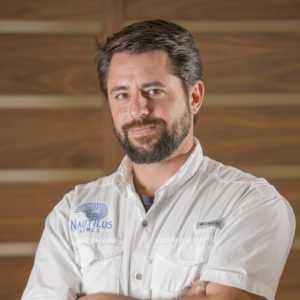 Ryan Perrone
Owner/President
Ryan Perrone is a licensed General Contractor in the State of Florida and the president and founder of Nautilus Homes. He works directly with clients, architects and designers to collaborate in the design process and construct beautiful homes that fulfill the client vision.
Creating finely crafted homes isn't just a passion for Ryan, it's embedded in his heritage -- one that began at the age of just 11 years old, when he spent summers helping out on the construction sites of the luxury homes his father was building. Gaining years of hands-on experience, Ryan took his passion to the next level by first earning a bachelor's degree in Construction Management, and then, in short order, achieving the highest level of contractor licensing in the State of Florida - the Certified General Contractor license. Ryan and his brother Ricky founded Nautilus Homes soon after, and together the brothers have won numerous awards and recognition for the luxury homes they build and their expertise within the design and building community.
In 2018, Ryan was appointed to a three-year term serving on the Sarasota County General Contractors Licensing and Examining Board, where he contributes his experience and expertise as a second-generation home builder. The Board is tasked with examining applications and qualifications for general, building and specialty contractors doing business within Sarasota County, and conducts disciplinary hearings and other licensing and examining related functions.
Ryan believes strongly in giving back to the community and, among other civic and charitable activities, he is committed to mentoring local youth at Riverview High School via the Ace Mentor Program of America/Sarasota Affiliate. The program educates and inspires high school students about careers in construction, design, engineering and architecture.
When Ryan is not working, he focuses on spending time with his family and dog, Saki. Whenever he can, he takes time to enjoy the outdoors, music, traveling and studying architecture around the world.
State of Florida Certified General Contract license #: CGC1252649
Nautilus Homes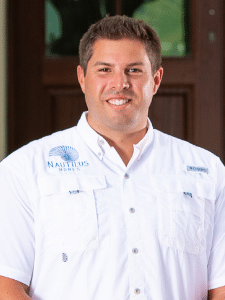 Abbie Forrest
Vice President of Operations
Abbie has been with us from the beginning and is one of the nicest and most fun people you will meet! You'll work with Abbie on maintaining quality, efficiency, and budget standards throughout the process. His extensive knowledge in both commercial and residential as well as his ability to make things happen is vital to our team.
Nautilus Homes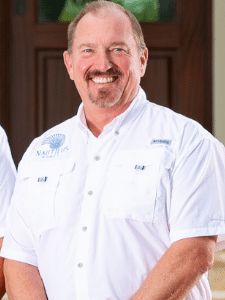 Rick Mountjoy
Vice President of Client Experience
Rick has been in the building business for over 20 years and is one of the most likable people you'll ever meet! Rick is fully dedicated to client comfort and success during the project. He will guide you through the step-by-step process of bringing your vision to life from the initial meeting to move in day!
Nautilus Homes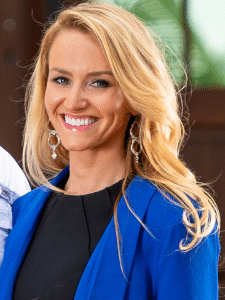 Brittany Perrone
Director of Marketing and Office Management
Britt is the smiling face you'll see when you first walk into the Nautilus office! She also happens to be Ryan's wife! She loves being a part of the team that creates beautiful spaces for families and businesses. Brittany holds a Bachelors in Entrepreneurship and MBA in Marketing. She keeps the office running smoothly and works ensure everyone knows there is a better option for builders- one with an eye for design, impeccable attention to detail, and transparent communication.
Nautilus Homes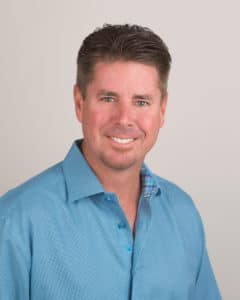 Brant Webb
Senior Superintendent
Brant has over 20 years of experience in the residential building industry and is dedicated to building quality homes and relationships. He has been involved in all phases of construction from framing to owning his own construction business. He strives for perfection and that each house is to be constructed in a manner he would see fit for his own personal dwelling. You will see Brant onsite supervising, managing and coordinating trades ensuring nothing is missed and homes are built to the quality, standards, and details expected. Brant is a Florida licensed general contractor, licensed residential pool/spa contractor, and is LEED and OSHA certified. When not working you will find Brant outdoors enjoying the Florida lifestyle fishing, sailing, and extra-curricular activities with his family.
Nautilus Homes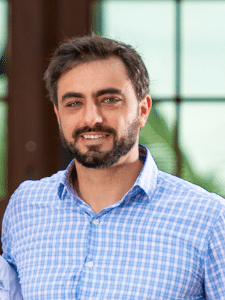 Ricky Perrone
Owner/Vice President
Ricky, like his brother Ryan, was raised in luxury home construction, working summers on the job site since the age of 13. With more than 20 years in the industry, he has been invited to lead discussions on luxury home construction in the community. He attended FGCU and USF, and earned a degree in business management. In his free time Ricky enjoys photography, hiking, biking, traveling surfing and snowboarding. Ricky serves his community as a member of the Board of Directors for the Humane Society of Sarasota County.
Nautilus Homes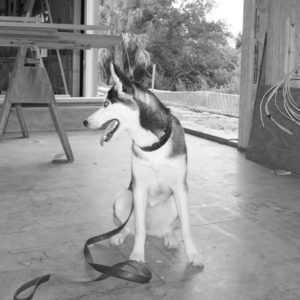 Saki Perrone
Mascot
Saki is our mascot and often serves as the greeter at our office. Having grown up on job sites, she still enjoys dropping by our construction projects and loves to explore new places with her dad on the weekends.
Nautilus Homes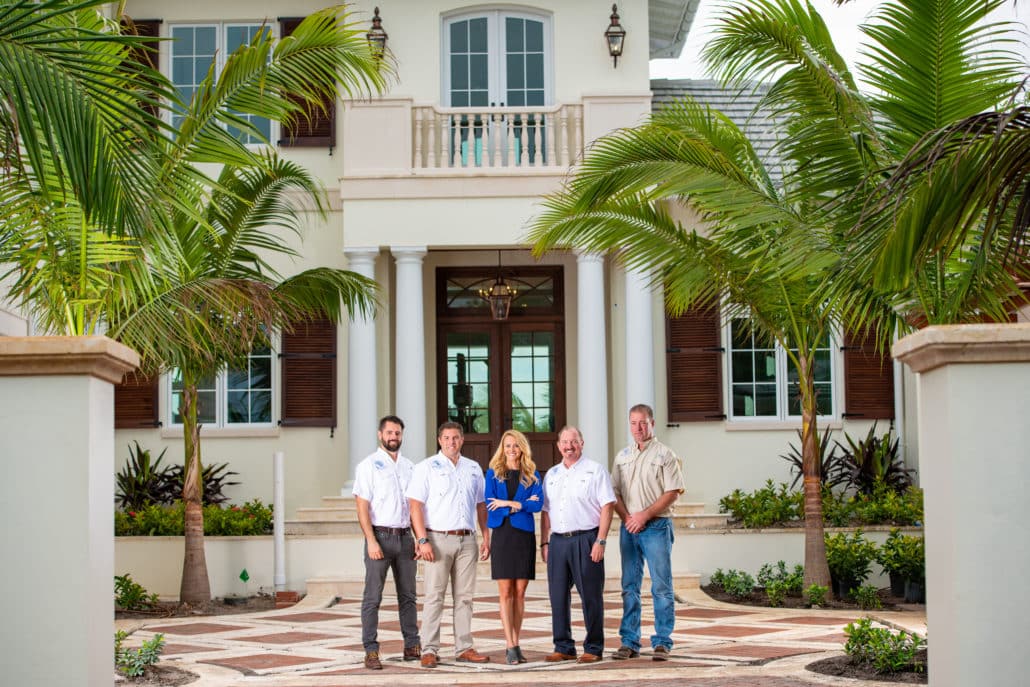 Using our invaluable expertise, and proprietary systems, we keep you updated throughout the construction process: before, during, and after. Whether you are seeking custom home design, architecture and design, or home remodeling, we provide all of the information you need to get the results you want.
To learn more about what we do or to find out how we can help you, contact us today.
"Nautilus Homes is an excellent resource for our architectural firm. We provide design services for high end waterfront residences and Ryan Perrone at Nautilus is a custom residential construction firm that we can rely on to provide our clients with craftsmanship, accountability and well communicated contracting."
"I worked with Nautilus Homes designing cabinets for a residence. Nautilus always kept the clients concerns front and center and communicated effectively. They were good to work with and put together a team that functioned well."
"He's one of the region's best. Where other builders want to cut corners, Ryan just wants to do it right. He's a tough cookie with uncompromising standards. The amazingly talented people that worked on our house sweated every last, little detail to make sure you feel calmed and meditative when you enter our home. We really wound up with the dream team. Randy has an earthbound integrity in the Frank Lloyd Wright tradition. Ryan never settles for anything less than perfection. He's only 30 years old, but you'd think he'd been building houses for several lifetimes. Walter follows in his fathers footsteps- and I think E. Fay Jones and Maurice Jennings are smiling in heaven."
"We have had a first rate experience working with Nautilus Homes. Ryan has a fantastic eye for detail, coupled with a high quality, efficient style of operation and business practices. We hope to do more homes with Nautilus."
"I have had the pleasure of working with Nautilus Homes, Ryan Perrone, and Abbie Forrest as they construct one of the custom homes I've designed. They have performed admirably, with great conscientiousness, attention to detail, and determination to build the home correctly and in accordance with my drawings and architectural intentions. They have approached this project with intelligence, care, and respect, and maintain a high level of continuing communication, all critical to a successful project. Highly recommended."
"Five stars without hesitation!
We are a 20 year old Sarasota company producing cabinetry and furniture. We have been very happy to have worked with Nautilus Homes to produce a number of our best projects out there. Nautilus is one of our favorite builders as their projects are of high quality and so far each is truly unique. The projects are tightly run and there is very good communication. I really like that I can always reach the decision makers in the company and always get prompt answers. Many other successful companies fail at this and it is important as it keeps things moving smoothly. Because they are true professionals, doing truly beautiful work, we hope to be a part of the Nautilus team for years to come."
"Ryan Perrone and Nautilus Homes exemplify extraordinary customer service, attention to detail, and quality work. In the world of construction, communication and teamwork is key and Nautilus Homes stands apart in both of those areas. Their entire team strives to provide the best service and quality for their clients. They are committed to excellence, and it shows in the quality of their homes!"
"Ryan and his team are very professional – including his subcontractors. They all worked with diligence and care on my historic remodel, and the end result is amazing! My superintendent Kendall was courteous, professional and always kept his promises; and Nautilus delivered based on the timeline they projected, which is pretty rare with construction projects. What I appreciated most about working with Nautilus was Ryan's personal interest in my project – he didn't treat it like a job, but rather treated it as if he were the owner. Much of his input and suggestions are what made my house the home it is today."
"I have worked with many tradesman, project managers and business owners over the years, but there are only a few that I admire and watch closely so that I might learn how to be a better person and professional. In my opinion the passion for ones work and attention to detail is very important. If you want these traits for your project then do not hesitate to choose Ryan Perrone and The Nautilus Homes Team."
"We have had the pleasure of working with Nautilus Homes on multiple projects this year. As a luxury interior design studio to exceptional homes in the Sarasota area, we are especially impressed by Ryan Perrone's extra attention to detail, well-organized approach, and appreciation for high quality. These attributes are important to us in any project team member, but especially so in the builder bringing our designs to reality. We look forward to working with Ryan and his team again on another beautiful project."
"We are deeply appreciative of Ryan Perrone and Nautilus Homes for undertaking a successful and beautiful major renovation of our home. Their entire team is dedicated to quality construction and service. They worked well with our design team and were efficient, cost effective, on time and on budget. We received regular reports, photographs and clear explanation of next steps. We will use them again for future work, highly recommend them and are available to discuss their work in more detail. "
"Pleasure doing with business with one of Sarasota's finest builders! Ryan Perrone with Nautilus Homes. Does an excellent job in asking all the right questions for his clients! Looking forward to a successful working relationship in the coming year!"
"Ryan and his team at Nautilus execute with incredible integrity to design & quality build–it was/is clear that their resources & commitment to excellence & follow-up provide both an exceptional home & client experience."
"We were first time homebuyers with big dreams for our dump of a foreclosure that had great potential. We met with many contractors that shot down our ideas and said it couldn't be done. To add to the complications, we were in a huge time crunch. Ryan Perrone met with us and saw our vision and assured us that they could make it happen. Honestly, if we couldn't renovate to our liking, we didn't want the house.
Ryan, Abby and Karen were so incredibly helpful and professional throughout the entire process. In the end, we were on schedule and within budget and two very happy new homeowners with our dream first home.
We can't thank Nautilus Homes enough for working with us and for such a smooth renovation!!"
"About a year ago, my husband and I decided that we would start shopping around for commercial real estate for our business. We went back and forth between buying something already completed versus designing something from scratch and truly making it our own. Reluctantly, I agreed to the latter knowing that it would come with a lot more work and stress. We started the process of interviewing contractors and instantly knew that we were going to go with Ryan Perrone of Nautilus Homes. We could tell that his vision aligned with ours. He was honest, ethical, and completely respected our opinions while providing his own professional insight and direction.
Ryan did a magnificent job of aligning us with an architect that listened and followed our lead. There are no words to describe Ryan's attention to detail. He will not settle for mediocre and expects nothing but excellence from his subcontractors. I joke that his eyes are like a laser level and a measuring tape! If an electrical outlet is 0.25 inch off center, rest assured, he is having it moved.
Ryan's cool, calm, and laid-back personality is very comforting when going through an extensive build out. However, I also knew he had our back every step of the way and would not tolerate any short cuts or missed deadlines.
In regards to the final product, I could not be prouder of our new office space. It is absolutely perfect. Ryan listened and facilitated making our vision into a gorgeous reality. I highly recommend Ryan Perrone of Nautilus Homes to any business owner looking to build their dream office space. You will be wowed and amazed by his talent. Thank you Nautilus Homes!"
"Nautilus Homes and Ryan Perrone along with his staff were great to work with. The put together a great team and always kept their clients interests first. They are good communicators and do their work efficiently. I would be happy to work with them again."
As a realtor, there is a responsibility to be an extra set of eyes for our clients and look for true quality in every home. It is our job to know exactly what to look for, and we must be knowleadgable when it comes to the product. Constructing a new home requires the overlap of art and science. Ryan Perrone has taken the time to walk through his homes, and in descriptive detail, educate me on his products, the flow of a home, and true quality. Through his experience, I was able to see the thought and passion that goes into creating a perfect product. Ryan is meticulous, creative, and methodical when bringing his vision to life. Nautilus homes has a rhyme and reason for every moving part of what they create. I am confident working with Ryan because I know he will take care of my clients well beyond their expectations. I am grateful to have met Ryan and his team at Nautilus Homes.
"I've worked at Sarasota's premier Plumbing showroom for 19 years, The Plumbing Place. It's always a pleasure working with Ryan & his Team at Nautilus Homes. Whether building the home of your dream or a new remodel Nautilus Homes exemplifies professionalism, expertise, quality, experience, & communication skills.
I give Ryan and his team ***** 5 stars."
"Ryan and his highly skilled employees and subcontractors were efficient, collaborative and great creative problem solvers. Communication was clear and timely and the project budgetary goals were respected while still striving to give the best quality product. A great team!"
"As a window & door supplier, we recommend the expertise of Ryan Perrone and the professional team at Nautilus Homes. We worked together on an historical building remodel. The project supervisor and managers kept the quality of work level high, coordination of contractors easy, managed communications well, exchanged ideas openly, and adhered to the owners' concept of the architectural design, budget and project timeline. Nautilus Homes puts the clients' needs first."
"As the area primary lumber supplier in the area KIMAL LUMBER is fortunate to work with several custom builders. In less then a decade Ryan Perrone at NAUTILUS HOMES has become one that sets the level of detail designed to serve even the most discriminating customer. Building in areas where most only dream of on project that are often show cased in magazines. Ryan's Commitment and drive is infectious and we often find ourselves pushing to find the best products offered. Great job Ryan Perrone keep setting the bar high."
I would recommend Ryan and the team at Nautilus Homes for any custom home build project that you want in the Sarasota Area. Top notch work, great communication, honest answers.