Luxury can be many things to many people. For some it might be having heightened security and a sense of well being. For others it might be having opulent interior decor. It may be a roller coaster in the backyard completely fulfilling all of our childhood dreams. For many, it's having technology that is smart as well as sleek. It's about minimizing devices and maximizing experience to live like royalty without cluttering your life. Make you sure you read to the end to find the best of the best!
Throughout our career in the Sarasota luxury home building industry, we've seen it all. We've done the research and gathered the top luxury home technologies you can live without, but you really shouldn't. We have much of this technology going into our homes currently, and are more than happy to consult with you on what might work for your home!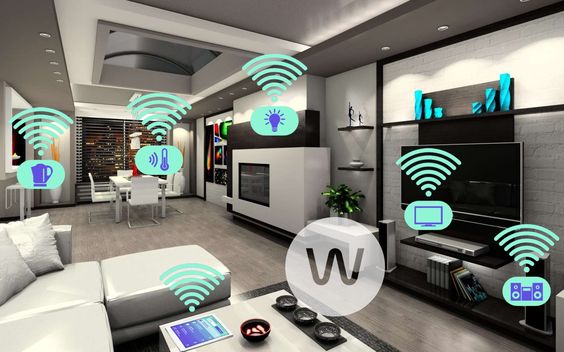 2019 List – The Best in Luxury Home Technology
1.) Sonos Wireless Speakers and Sound System
Music is one of the greatest pleasures in life. So, that makes Sonos one of the must have items on our list. Sonos is smart wireless speakers that you can connect to from any phone, iPad, or smart TV. Just download the app! You can stream from Apple Music, Spotify, Amazon Music, Audible, Deezer, Pandora, TuneIn, iHeartRadio, Google Play Music, YouTube Music, and many more. Sonos works with both Amazon Alexa and the Google Assistant for hands-free control on WiFi (you can also utilize it on Bluetooth). It's the easiest interface we've found for controlling sound in your home. Sonos has worked with world-class experts in acoustics as well as Oscar and Grammy winners to engineer the speakers for your listening pleasure, combining custom woofers and tweeters with proprietary software. The sound is brilliant – clear and detailed – and you can can control the sound, volume, and what's playing on each individual speaker. For example, you can play something completely different outside by your pool and keep it mellow inside if you have napping kiddos. It also works with smart TVs so you can control the sound and volume from your phone! On top of that, all of the products have a sleek modern look to all but disappear into your home.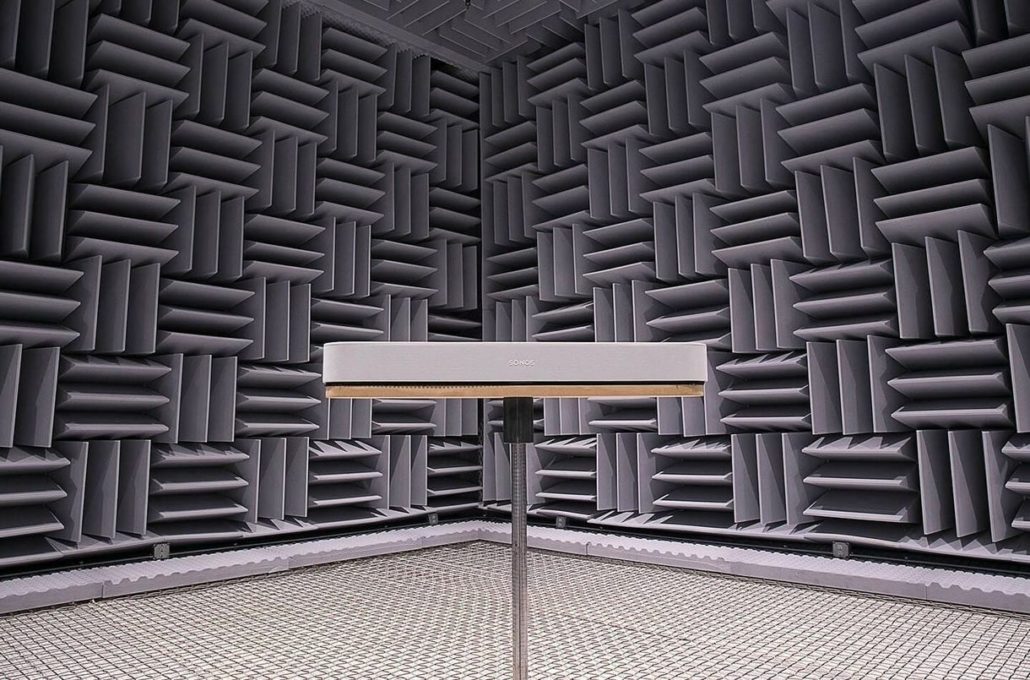 2.) Sonance Speakers
Although different from Sonos, Sonance and Sonos have formed some alliances. Our favorite product from Sonance? The outdoor speakers can't be beat.
Outdoor Series – Sonance specializes in landscape speakers with an aesthetic designed to seamlessly camouflage with luxury landscaping. They are built for any element including snow, sand, sea.  They are built specifically to conquer outdoor sound challenges and produce an incredible sound from small satellite speakers and below-ground sub woofers that are out of sight among plants and under foliage. They even have a series that resembles the outdoor landscape in natural colors and textures to be placed in a garden bed and integrate seamlessly.
Invisible Series – These speakers are installed into the wall or ceiling and finished over with the surrounding surface. They provide complete sound without sight, while the space is filled with music that seemingly comes from nowhere. They have a wide range that will fit any size or space and are widely used in galleries, restaurants, museums, and luxury retail boutiques along with the finest luxury homes.
This is what they look like from the inside of your wall.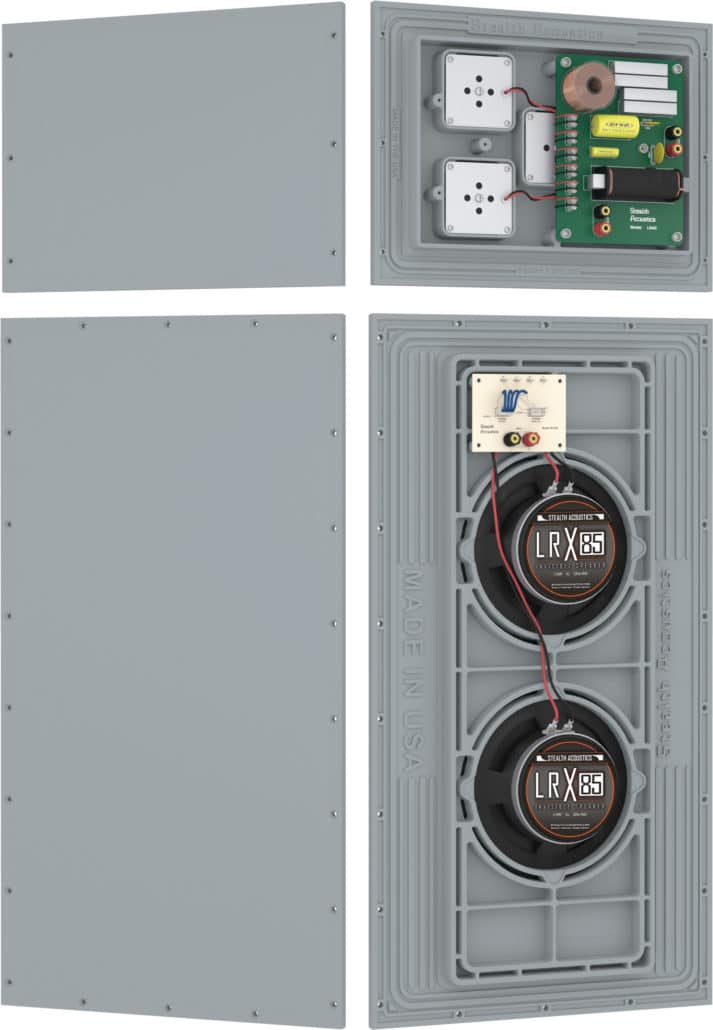 This is what they look like outside of the wall…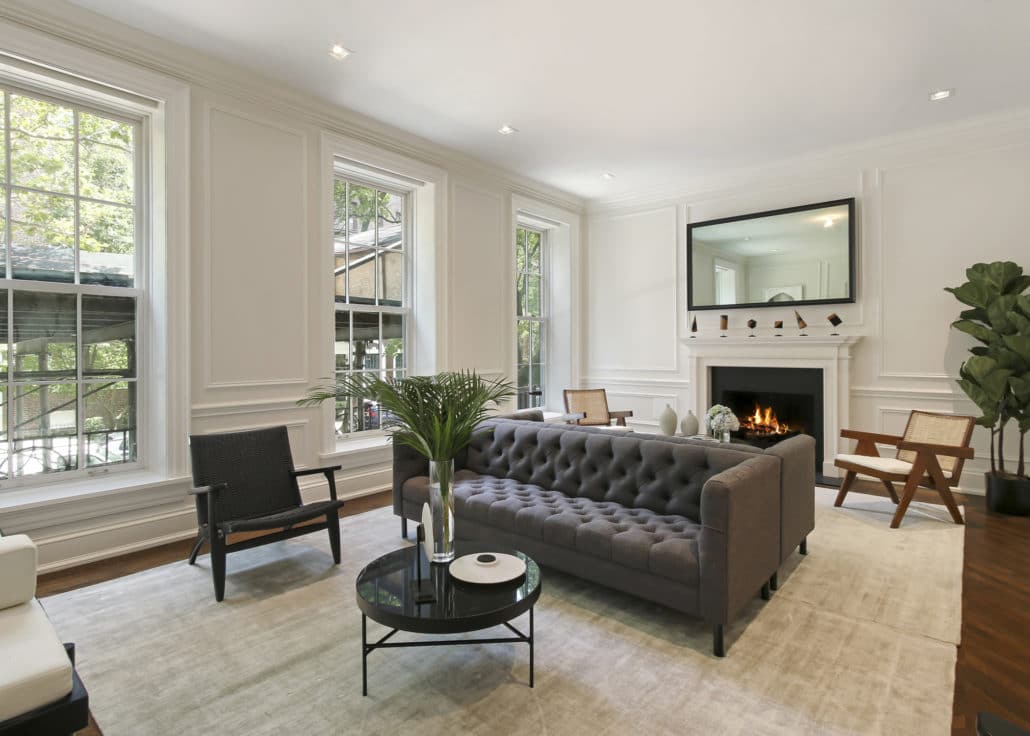 Creates a seamless stunning look.
4.) Cover Art Motorized Screen Covers– This product blends your flat screen display into decor seamlessly by converting it into a beautifully framed piece of art. A custom image is printed on graphic arts quality canvas surrounded by the client's choice of premium wood frame. When you are ready to watch, the Cover Art canvas automatically rises to reveal the screen. When you're done, it's simple – the canvas lowers to conceal the screen and convert your wall back into an artful display.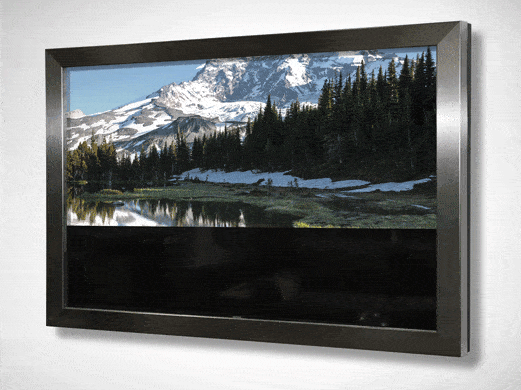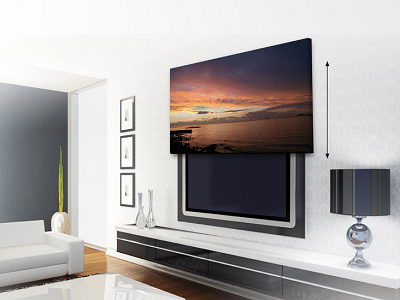 This lighting system is one of those home items you wonder how you ever lived without. It may seem simple, but once you experience the amount of time and energy (personal and environmental) it saves, you will be hooked. The system can control a lot of factors all having to do with the lighting and atmosphere in your home or business. This includes dimmers and switches, fan controls, and sensors.  The system can be used for one room or for an entire commercial building in one spot. It can easily be connected to any smart device (Alexa, Google Assistant, Sonos, etc).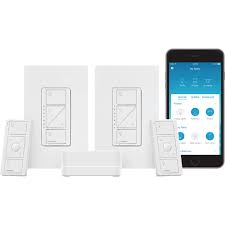 Here are a few useful things that this lighting system (specifically the Caseta) will do:
Control one or multiple lights at the same time by creating a "scene" — so you can transform a room from "Entertain" for a game night to a romantic darkness for a "Movie Time" mood in no time. And when it's time to turn it in for the night, turn off all the lights right from the comfort of your own bed.
Set the lights to turn on or off at a specific time of day. Or, use the Sunset Tracker feature to control the lights— even with a change of seasons when you gain or lose an hour.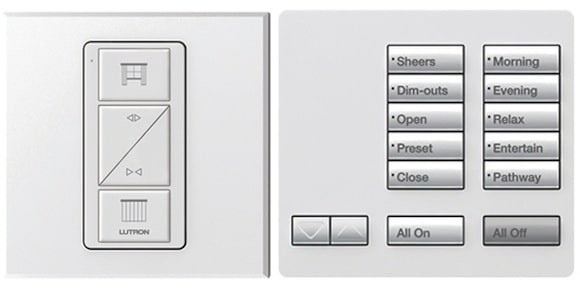 Appear that you're home even when you're not. Use the Smart Away feature to randomly turn your lights on and off throughout the evening to give the illusion that you are home — even if you're away from home.
We love the Lutron system and are sure you (and Mother Earth) will as well
8.) June – The Intelligent Oven
In the spirit of living minimally and maximizing space in the home, we absolutely love this product. The super compact June Oven can replace your convection oven, toaster, air fryer, dehydrator, slow cooker, broiler and warming drawer all in one. This clever appliance uses smart technology to produce restaurant quality meals. How does it work? After loading your food into the interior, June's HD camera and built-in measuring scale will identify your food and recommend how to cook it. You can always set it manually too if you have preferences that differ. It even has a built in meat thermometer that many full size ovens have to check when it's perfectly cooked!

9.) The One that Connects it all- Crestron–
We have truly saved the best for last – smart home technology that is intuitive, simple, and does it all. Crestron controls temperature, lights, shades to create a perfect ambiance at all times depending on your preferences for each season and/or time of day. It can cool, light, shade, or dehumidify each room individually or simultaneously just by touch or voice command. On top of that, you can control any entertainment in your home- screen or speaker in every room- cable or streaming. They have an award winning audio system that's controlled all on the same platform as everything else- right from your phone. Crestron even takes care of security too! Find peace of mind knowing you can set the alarm, double check the doors are locked, watch on any security camera around your home, and even report a fire right from the app. You can even view, listen, talk and open the front door from touch screens throughout your home on on your phone. Environment, entertainment, security – all controlled by the comfort of your seat from one interface. Ah, true luxury.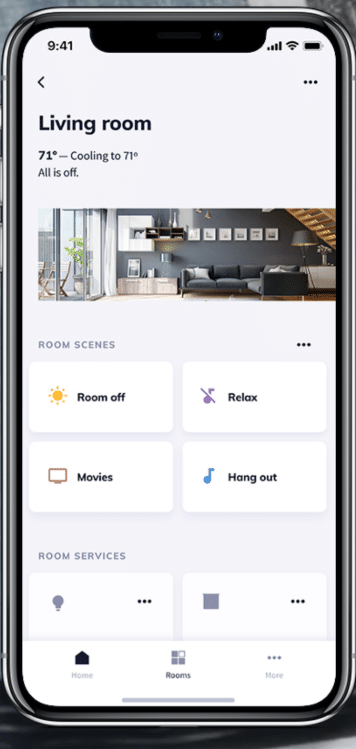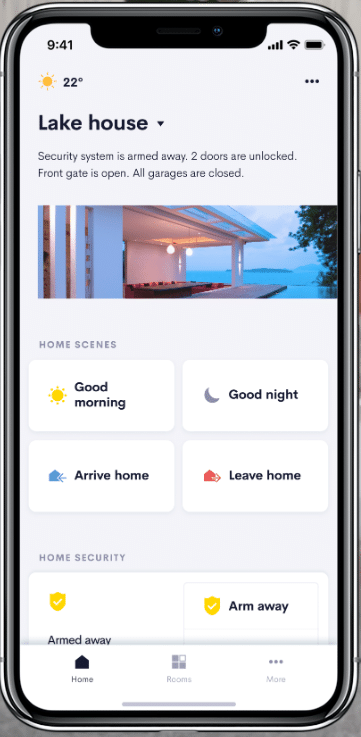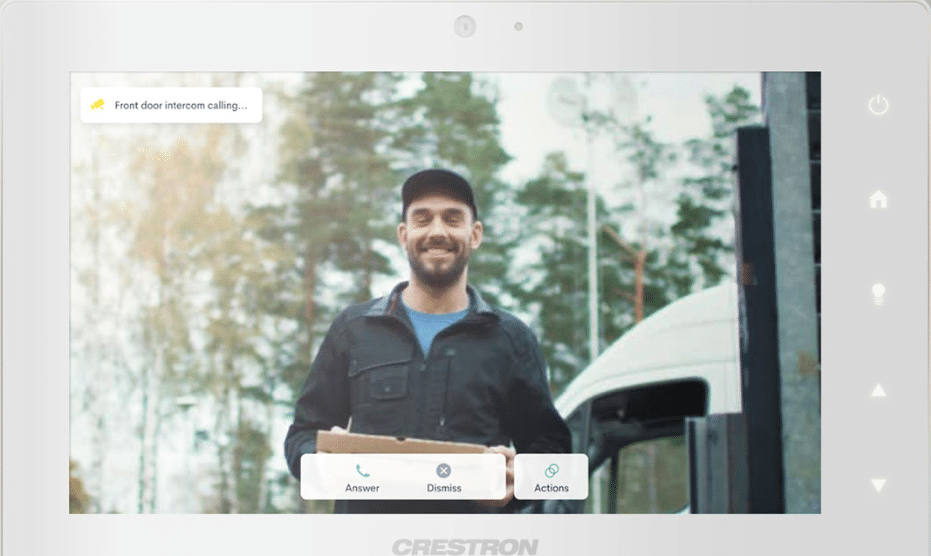 If luxury  home technology is something you're interested in, start a conversation, we have done this many times and can help!