If this is your first time building a home (or even fifth), you want to know that your builder is going to take care of business. Everyone has heard stories of that nightmare general contractor who disappears, builds part of the home wrong, goes way over budget or more often, way over time allotted on the project. This is what happens when you get an under qualified and unprofessional GC and team. These are exactly the types of experiences we have spent our careers protecting you against through processes, technology, professional teams, and efficiencies. One of these developments is Rick Mountjoy's role – VP of Client Experience – is your single point of contact through the entire project from first phone call to warranty.
Rick has been in the building business for over 20 years and is one of the most likable people you'll ever meet! Rick is fully dedicated to client comfort and success during the project. He will guide you through the step-by-step process of bringing your vision to life from the initial meeting to move in day! In his free time, he enjoys being out on the boat with his wife and "fishing buddy" Theresa.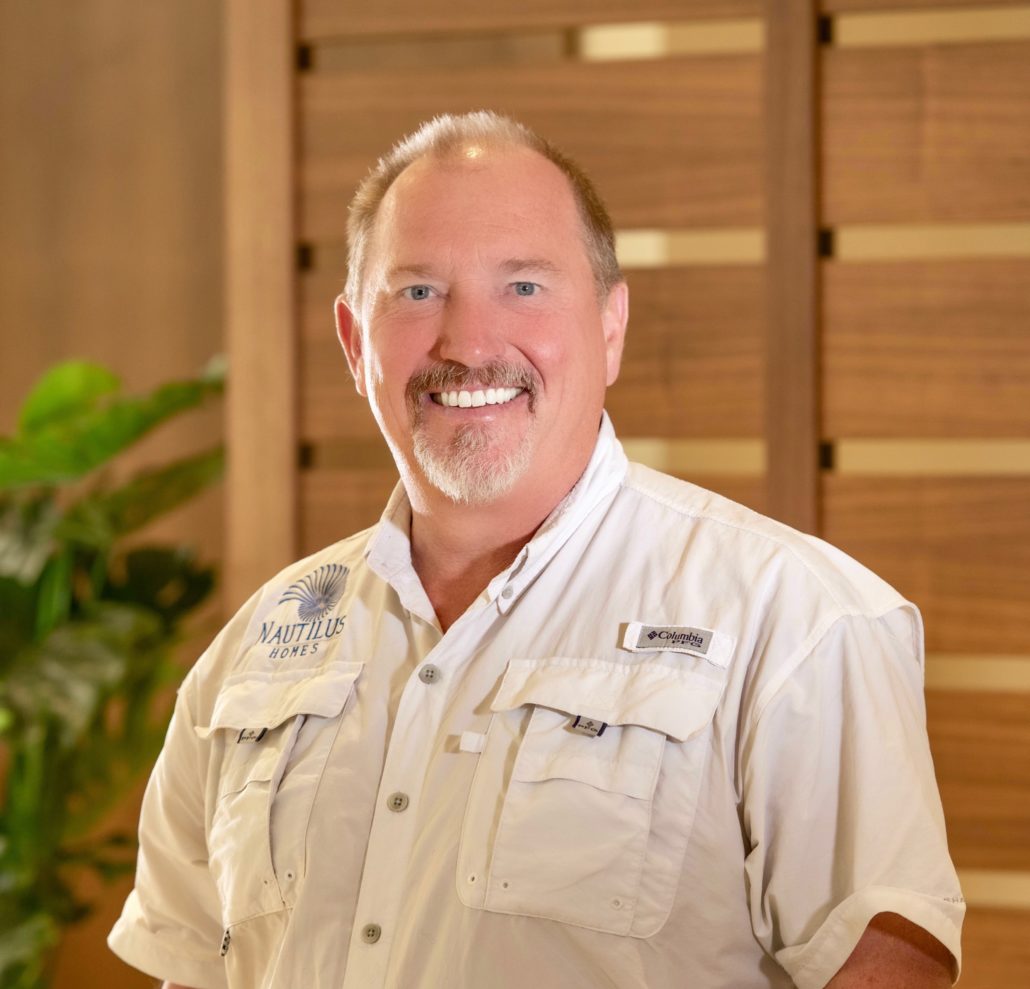 We sat down with Rick to dive deeper into what the Nautilus Homes client experience really looks like.
Hear what Rick had to say below!
1.) What drew you to work for Sarasota luxury home builder, Nautilus homes?
Well, I had been made aware that the expectations at Nautilus were very high.  At first, I was intimidated, but the more I thought about that, the more I realized that these are the same expectations I place on myself and of the loved ones around me. It was a challenge I could not shy away from and was drawn to the premium level of work that was expected.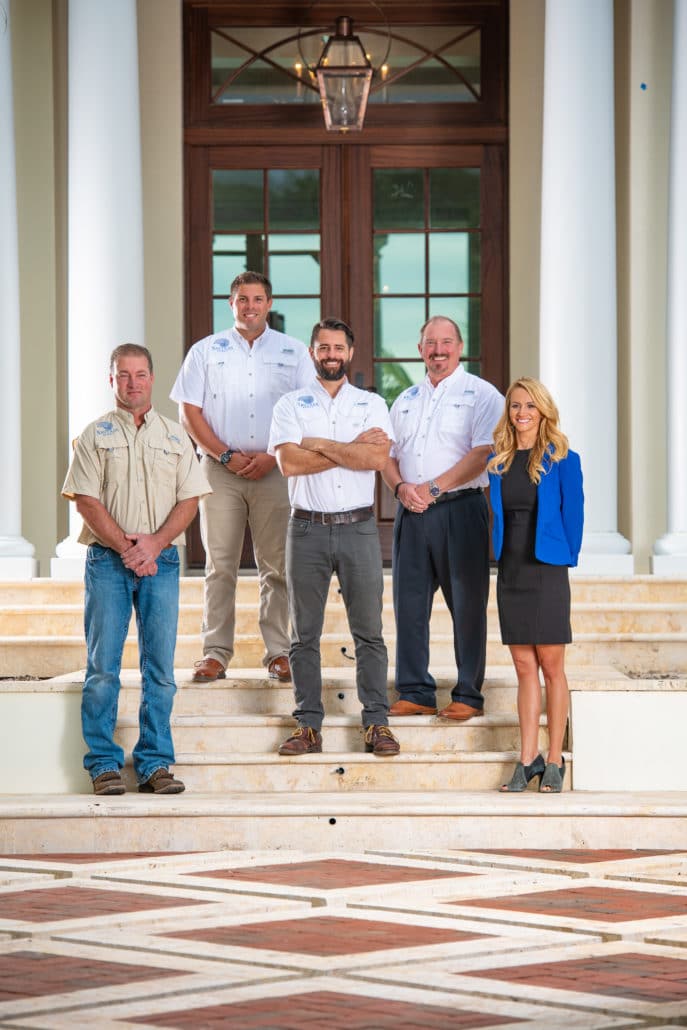 2.) Describe what your role does and how clients can expect to with you process from beginning to end?
My role is to guide our clients through the process and facilitate great communication. It starts with great design. We specialize in aiding the clients in selecting and contracting with the architect and designer that is the best fit for their style and vision. Once we have the plans and specifications, we load all of the documentation into our project management cloud application and I educate the clients on how to use the program. We love to show them how powerful and easy it is to use. Before we start construction, we look for opportunities to surprise the client with little touches like sending special, personalized gifts and our champagne "Ground-Breaking Ceremony"! Once construction begins, I keep the clients informed regarding the progress of the home by the way of our "Weekly Reports". Beautiful photos and colorful commentary make the process fun and enjoyable. If there are construction questions from any party, I invite the client to walk the home to get clarification and then distribute the information to all parties affected. Lastly, once the home is complete, I maintain communication for all warranty related activities. This way there is never a "handoff" and the clients truly have a single point of contact through the entire process.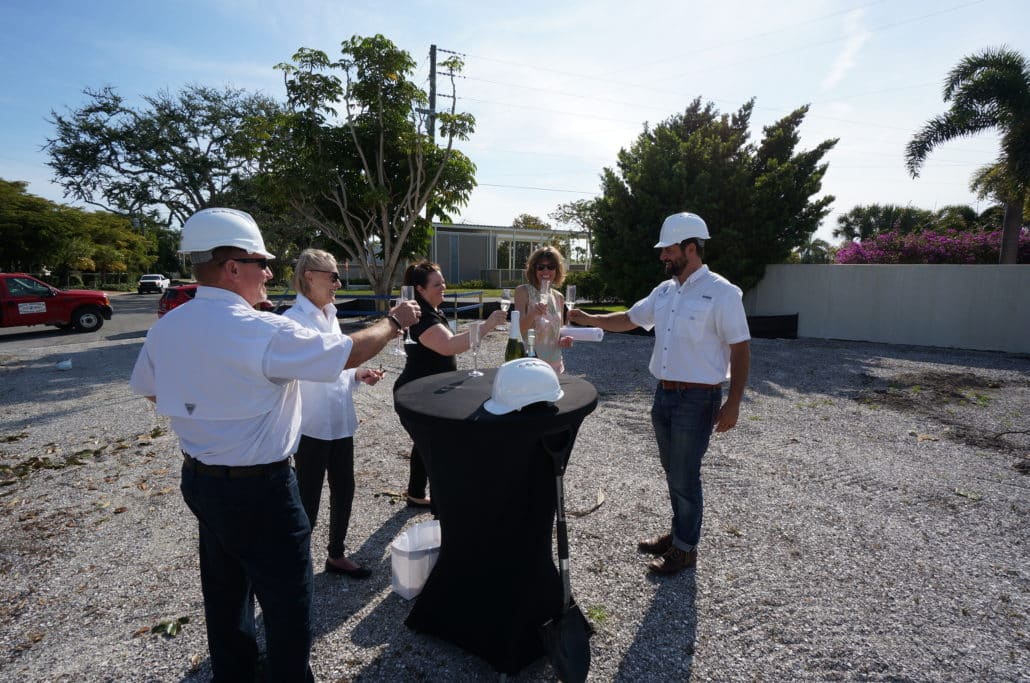 3.) What makes the client experience with Nautilus different from what you've experienced in your career in the past?
Much of my career has been in the production home building realm. We attempted to create a first-class client experience when we developed a semi-custom division, but nothing compares to the one on one attention that we can give our Clients in the fully custom home building realm. In my previous position, I managed the people and the process who executed the Client experience, whereas at Nautilus Homes our personal touch on every selection and decision creates not only a friendly atmosphere but a fun and enjoyable one. I am able to bring the efficiencies and processes that I had developed in my previous role into my role with Nautilus, and that has proven to be a winning combination for client satisfaction. 
4.) What are some signature Nautilus special touches that clients love?
a. The use of Pinterest, Houzz, and other digital board-based platforms for helping Clients create and refine the vision of what speaks to them in everything from the home as a whole and down to every little selection. Sharing our visual ideas with them, and them sharing theirs, creates a bond and trust.
b. Clients love our commitment to weekly reports, drone footage of the client"s home being built, and even onsite cameras showing every minute of what we do. Embracing honesty and transparency in the home building process makes the clients feel comfortable and allows them to trust and enjoy the process.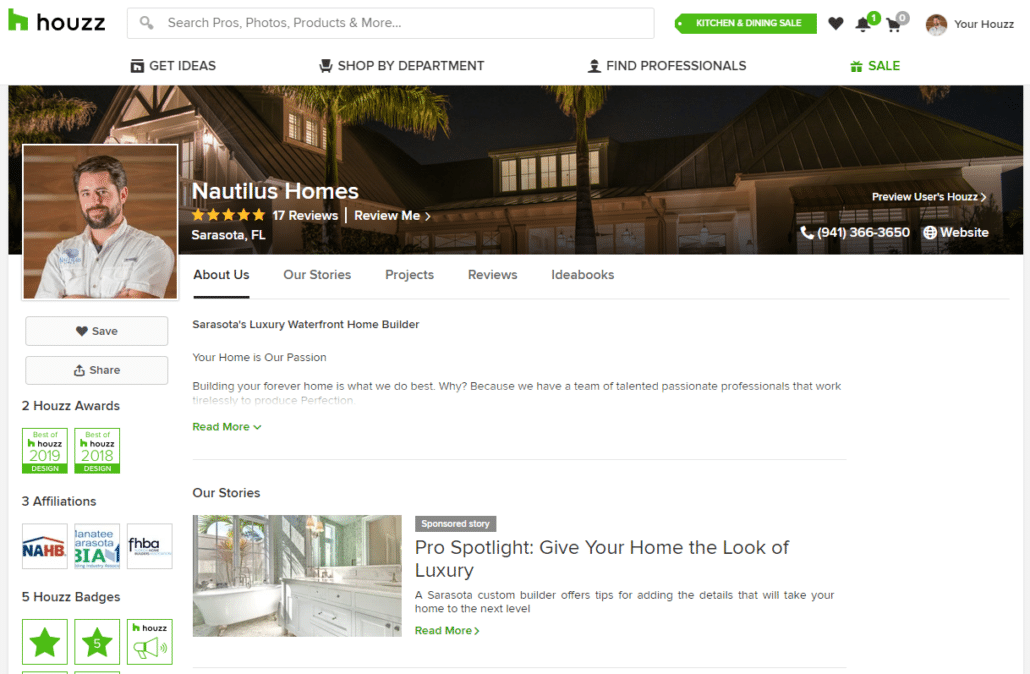 5.) What kind of clients do we work with at Nautilus?
Our goal is to work for Clients who value a stress-free professional experience. We want to work for clients who understand that they are members of the Team. That Team is going to work hard and bring their dream a reality in a new home while making it as easy as possible on them.
Check out one of our recent client projects and testimonials below!
https://nautilus-homes.com/wp-content/uploads/2019/09/Rick-Cropped.jpg
2558
2665
Brittany Hagan
https://nautilus-homes.com/wp-content/uploads/2016/04/logo-pad.png
Brittany Hagan
2019-10-01 11:45:23
2019-10-01 11:45:23
Our VP of Client Experience on "What makes our client experience so special?"