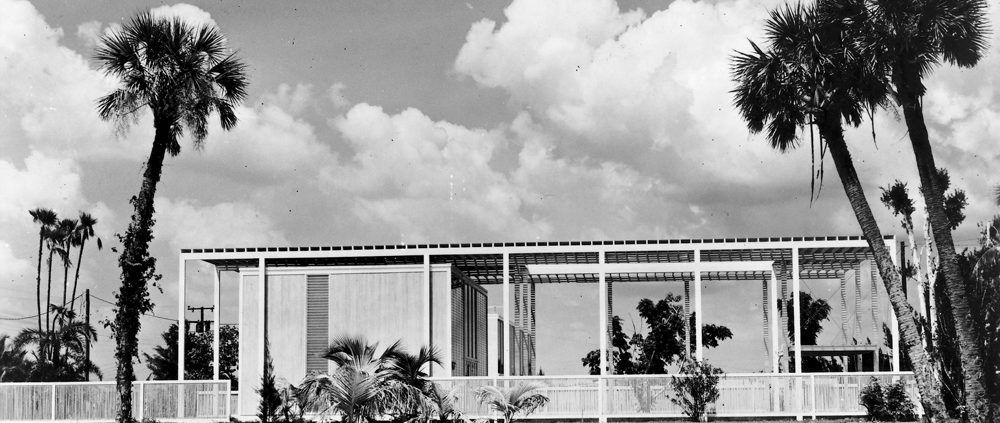 "There's a reason a handful of communities in the world stand out for architectural innovation. Sarasota's one of them. You really do have to see it to believe it."
— Carl Abbott FAIAAmerican Legacy: The Sarasota School of Architecture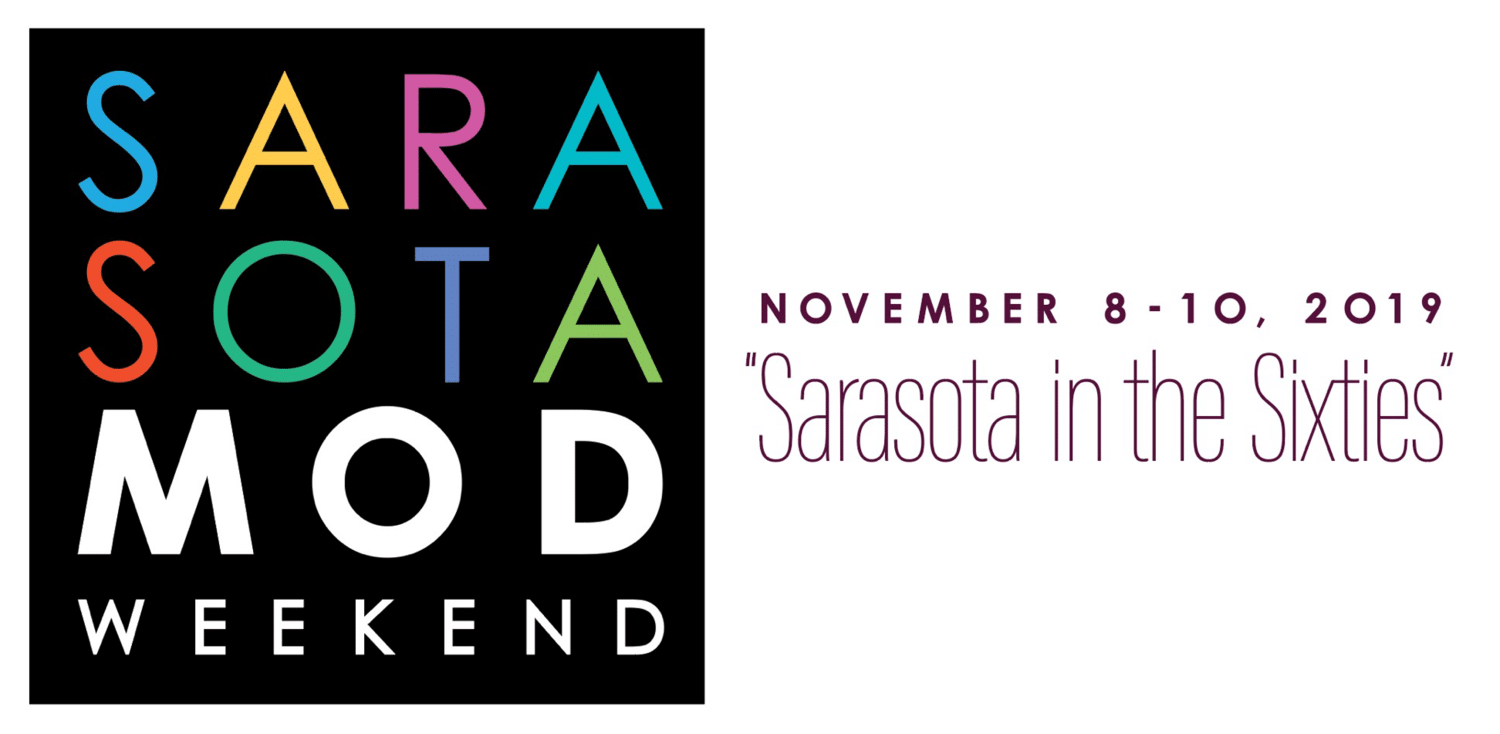 What is SarasotaMOD?
Sarasota architecture truly has something special.
SarasotaMOD Weekend 2019 gives us a highly unique opportunity to bring a 21st century encore to the Sarasota Modern movement, which flourished from 1941-1966.
Featured in the New York Times, Dwell Magazine, and Architectural Digest, the 6th annual event is presented by the Sarasota Architectural Foundation, which brings awareness of the Sarasota School of Architecture (also known as Sarasota Modern) movement "helping to preserve or rehabilitate its irreplaceable buildings and demonstrating its relevance to the contemporary built environment." The organization works with government leaders, awards scholarships, and presents ongoing films, lectures, and tours educating the community.
Learn more about the foundation here.
The Sarasota School of Architecture is a regional style of post-war modern architecture that emerged on Florida's Central West Coast, specifically focused in Sarasota, Florida. A Sarasota Modern home is often "characterized by open-plan structures, often with large planes of glass to facilitate natural illumination and ventilation, that address the unique indigenous requirements of the regional climate". Several of the Sarasota Modern pioneering architects' careers were launched by this style and several important buildings remain today.
Check out more on the Sarasota School of Architecture below!
What are the must sees?
This year's theme is Sarasota in the Sixties instead of highlighting on architect, they are entertaining a broader range of features of that decade. The weekend is chock full of fun events. Here are some of our favorites!
 – 

The Sarasota Modern (map)
Kick off SarasotaMOD Weekend at The Sarasota Modern, a downtown luxury boutique hotel. Capture the spirit of "Sarasota in the Sixties" at our poolside party with music by The Shindigs, a Beach Boys tribute band. You and your guests will enjoy a fun, hip 1960s vibe and decor, photo booth, hors d'oeuvres, drinks and valet provided by The Sarasota Modern Hotel, the Official Hotel of SarasotaMOD Weekend. This event is sure to sell out, so get your tickets early.
*Includes Breakfast
Join SAF as it explores Sarasota's development in the 1960s. The morning begins with the screening of a wonderfully retro promotional short "David of Sarasota," produced by the Sarasota County Chamber of Commerce in 1965. Native Floridian John McCarthy, Executive Director, Gulf Coast Heritage Association and Historic Spanish Point, will provide a colorful overview of the town during this this decade, followed by a panel of architects and historians moderated by Christopher Domin, co-author of "Paul Rudolph: The Florida Houses." The morning will finish with a talk by Sarasota School architect Frank Folsom Smith, providing insight into his work of the 1960s. Special thanks to SAF's educational program partner, the Sarasota Art Museum.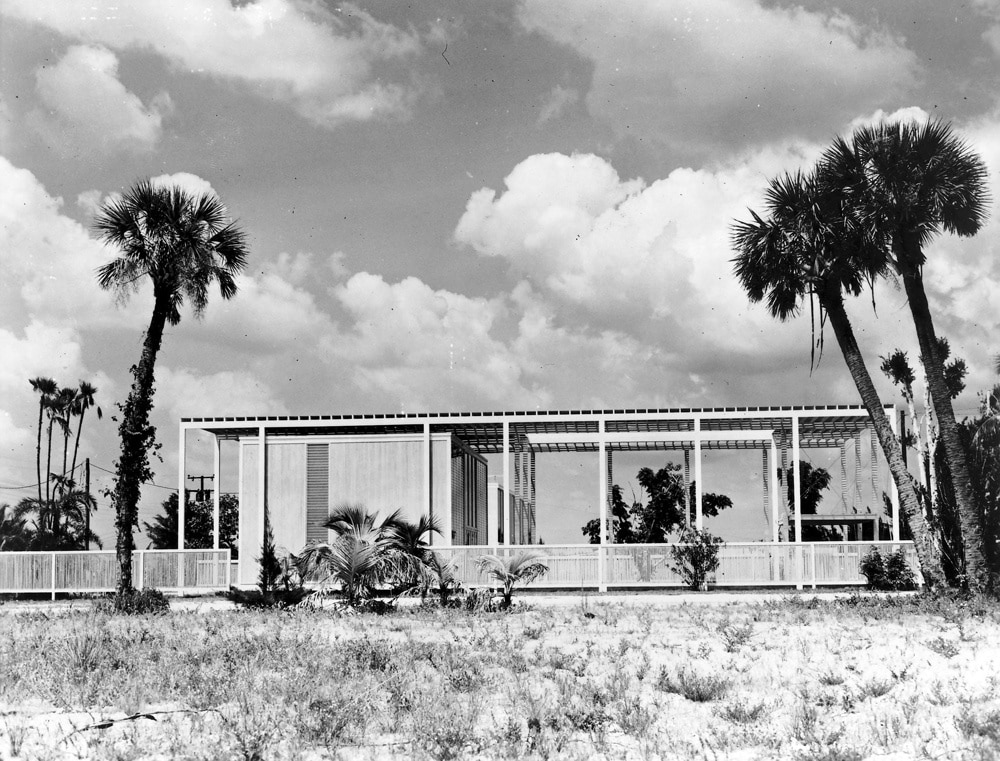 After a hiatus in 2018, this tour is back by popular demand, with returning favorites and new gems to explore. Lido Shores was developed by Philip Hiss, who designed many of the early houses and also commissioned local architects such as Tim Seibert, Ralph and William Zimmerman and Paul Rudolph. Enjoy a self-guided walking tour of Lido Shores as you stroll through the neighborhood, a midcentury modern gem itself. Interiors of many private homes will be accessible to ticket holders.
Food and refreshments will be available for purchase. Please note: timed tours of the Umbrella House and Hiss Studio must be purchased with ticket bundle.
The Nautilus Homes team will be volunteering to help out with these as well so come and say hello to us! Also, check out our brand new build at 1240 Westway Dr. right in the middle of the tour!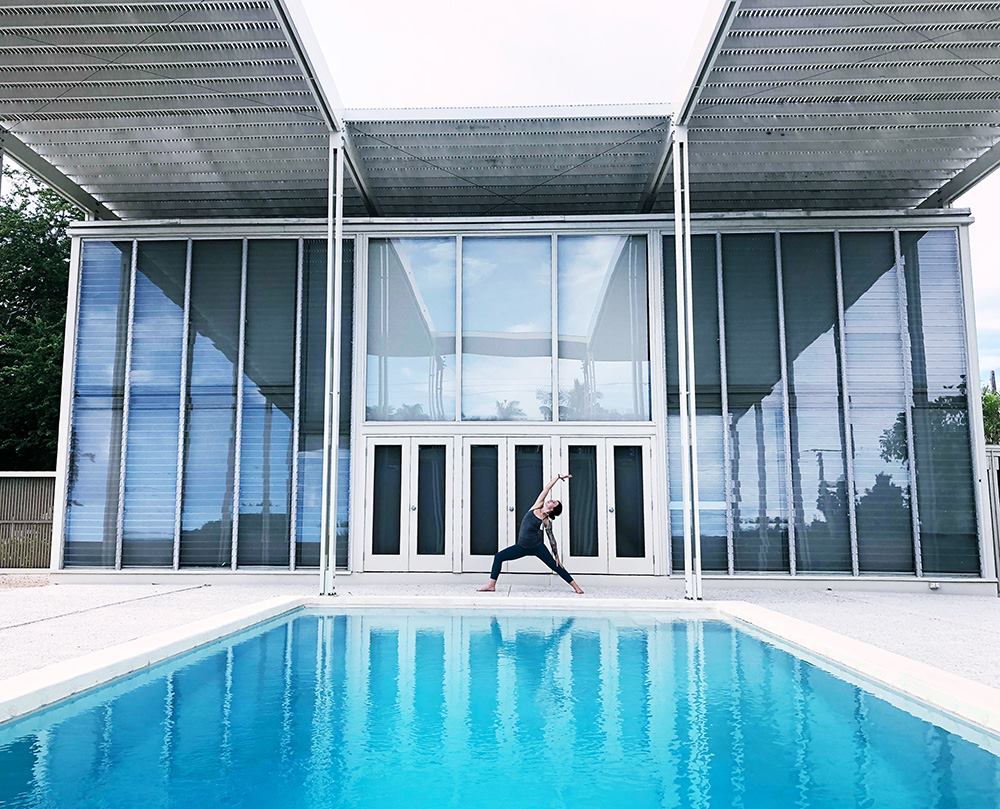 Join SAF and visit our friends at Hive Architects at the BOTA Center in the Rosemary District, as we provide ideas about how to save a mid-century modern structure and bring it up-to-date. The panel will include the BOTA Center's developer and architects, as well as local homeowners who have updated their homes with today's tastes in mind. Learn about the architectural gems of Sarasota — the celebrated structures we know and love, as well as the hidden treasures. What are the features that characterize mid-century modern homes in southwest Gulfcoast Florida? How can these homes be adapted for today's challenges without compromising their original designs? Learn how to preserve your architectural treasure from homeowners, architects and builders who will share their stories as well as offer ideas and practical advice.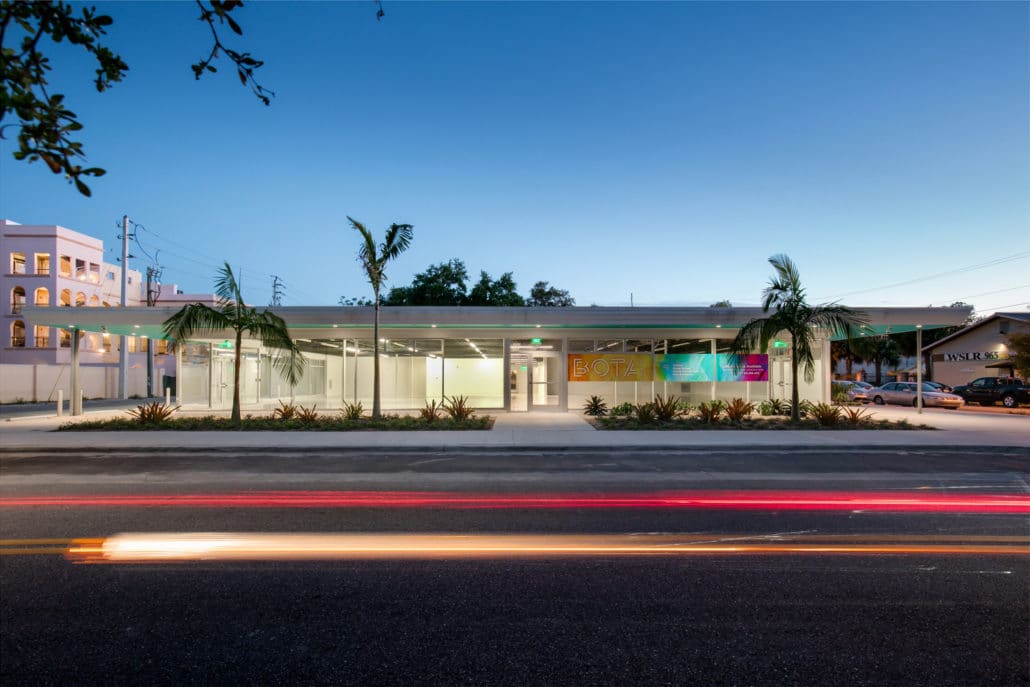 As the sixth annual SarasotaMOD draws to a close, join us at the innovative Plymouth Harbor on Sarasota Bay. Plymouth Harbor, designed in 1966 by Frank Folsom Smith and Louis S. Schneider, serves as a fantastic backdrop for the SAF's "Sarasota in the Sixties" closing party. A great opportunity to end SarasotaMOD Weekend and enjoy an amazing sunset on Plymouth Harbor's pool terrace. Light bites, drinks, 1960s entertainment, tours of Plymouth Harbor and more await at this landmark piece of architectural history in Sarasota.
There are tons of tours including trolley tours around downtown, Siesta Key, Southgate, tours of the Cocoon House and the Revere Quality House. There is truly something for everyone interested in Sarasota history and architecture.
How do I sign up?
You can get your tickets here!
We want to thank the Sarasota Architectural Foundation for putting on this event, and we really look forward to putting our time and energy into honoring the history and unique architecture of Sarasota.
Happy SarasotaMOD weekend!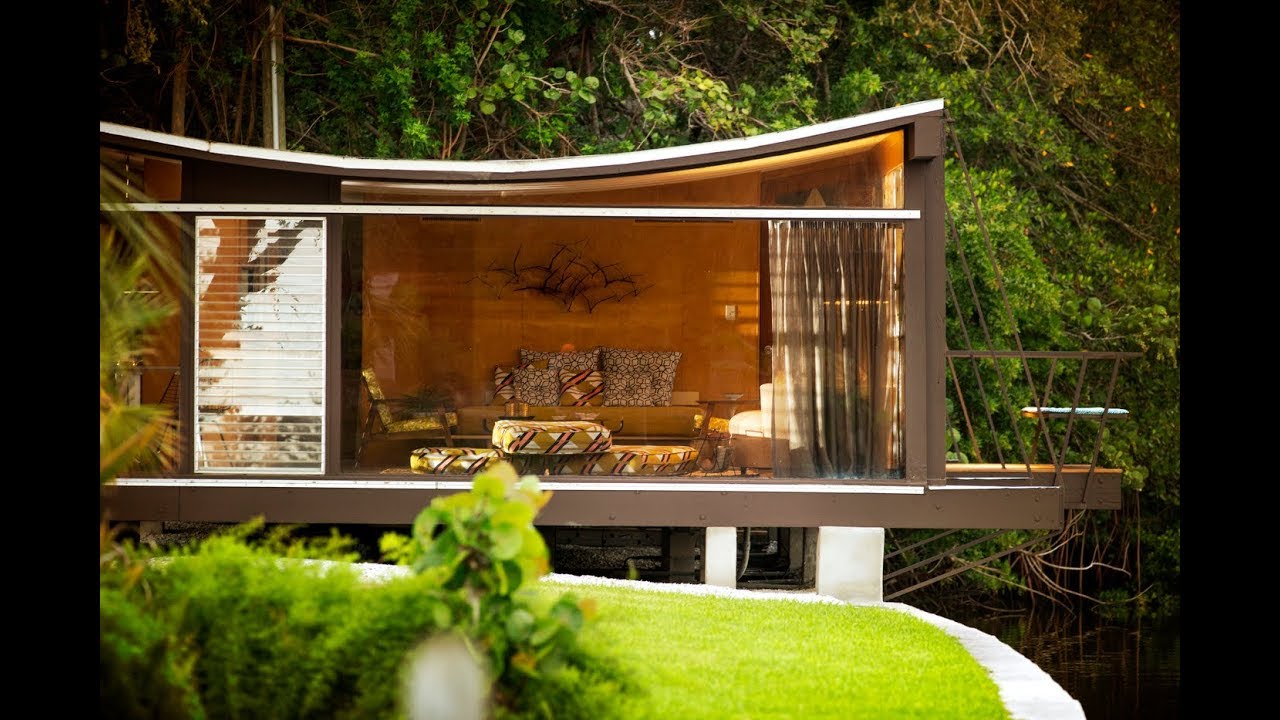 https://nautilus-homes.com/wp-content/uploads/2019/09/Showcase_Sarasota_Architecture.jpg
761
1000
Brittany Hagan
https://nautilus-homes.com/wp-content/uploads/2016/04/logo-pad.png
Brittany Hagan
2019-09-25 12:46:31
2019-09-25 12:46:31
What is Sarasota Mod Weekend