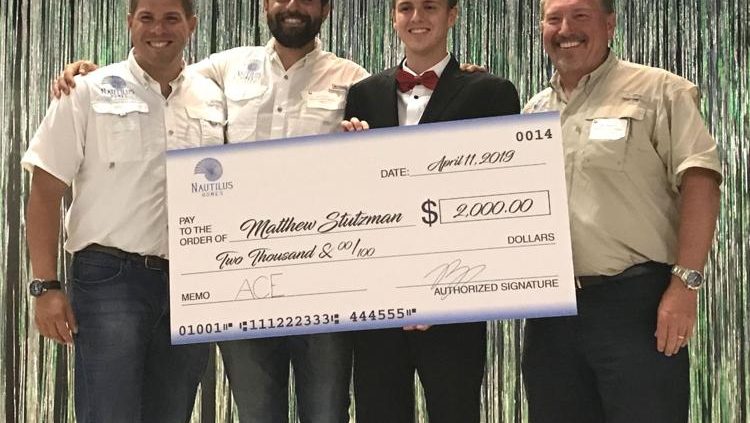 The ACE Mentor Program of America, Inc. (ACE) is an national program that mentors high school students and inspires them to pursue careers in design and construction. The mission is to engage, excite and enlighten high school students to pursue careers in architecture, engineering, and construction through mentoring and to support their continued advancement in the industry. More than 9,000 students from 1,000 high schools annually participate in ACE. ACE not only engages sponsors and volunteer mentors to expose students to real-world opportunities, it financially supports each student's continued success through scholarships and grants.
President of Nautilus Homes, Ryan Perrone, and Vice President of Client Experience, Rick Mountjoy are closely involved in the program. They volunteer each week to assist the students in their ACE classes as well as to provide guidance on the final project which is to design, budget for, and present a building or community center. At the end of the year banquet, the teams present to a panel of industry leading judges including home builders, architects, engineers, etc. that choose the winning project.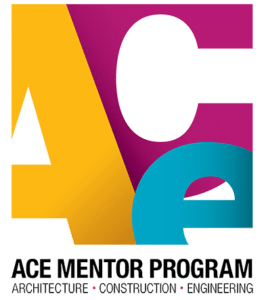 At the banquet, the ACE Sarasota Mentor Program distributed scholarships to the Venice High School's Engineering CTE students: Matthew Stutzman, Wyatt Ehrhardt, Andrew Bui, James Wardlaw, and Luwel Fe Abarintos.
For the first time since ACE Sarasota's inception, a scholarship was given out by the Banquet's Keynote Speaker, Ryan Perrone. In addition to a scholarship of $2,000.00, Nautilus Homes offered Matthew Stutzman, the winner of the scholarship, a summer internship at the company shadowing and working alongside of the company's executive and field team.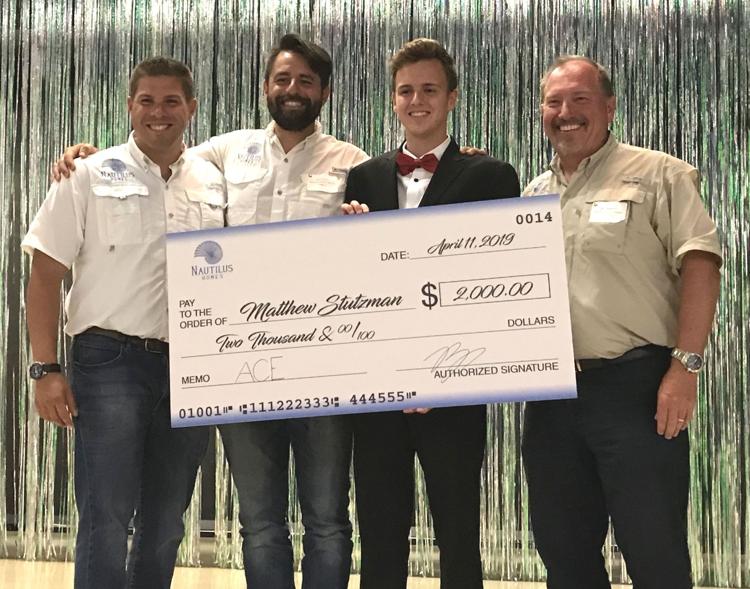 During his keynote speech Mr. Perrone emphasized the importance of preparing today's high school student for the job market with real job experience. Mr. Perrone sited his own experience with at his father, Rich Perrone's, construction firm, Perrone Construction, as the catalyst for his own business, Nautilus Homes. His father, serving as one of the judges for the evening, watched his son deliver the Keynote address, beaming with pride.
The other scholarships were given out by sponsors Stantec, Sweet Sparkman Architects, and TMPartners, PLLC. Since inception, ACE has awarded over $15 million nationally in scholarships to promising participants.
https://nautilus-homes.com/wp-content/uploads/2019/07/Ace-team.image_.jpg
589
750
Brittany Hagan
https://nautilus-homes.com/wp-content/uploads/2016/04/logo-pad.png
Brittany Hagan
2019-07-15 08:52:35
2019-07-15 08:52:35
Nautilus Executives Involved in ACE Mentorship Program