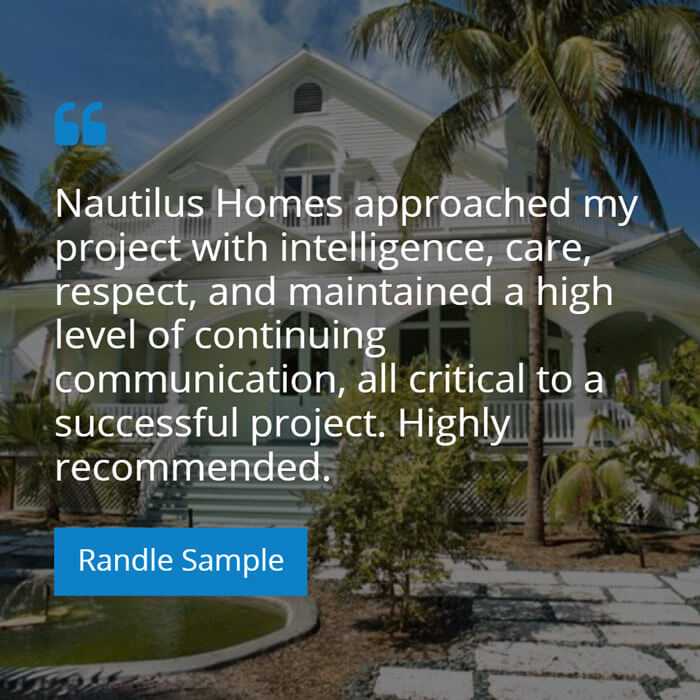 Our clients look to us to develop the team to bring their vision to life. We have valuable insight in who to work with to accomplish your project budget, fit your personality, and will fit your personal style best. We have had the pleasure of working with some of the areas best design firms, as well as renowned national firms to develop some of Sarasota's finest homes.
We work with each of our clients and the design team as a collaborative design build firm from the beggining, ensuring that your aesthetic and budget are accomplished from day one.
Some of the distinguished Architects, Designers, and Landscape Architecture firms we have had the pleasure of working with include:
Architects:
Interior Designers:
Landscape Architects:
If You Are Already Working With an Architect

We play well with others. We are happy to work with an architect of your choice. We pride ourselves on the wide range of architectural styles that we have executed, and look forward to the challenge that each style presents.
We value the opportunity to work with like-minded homeowners and professionals dedicated to designing and building beautiful homes and delightful client relationships. Finidng a team that cares as much as you do about your home is the key to an exceptional experience. Our clients know this to be true. Contact us to better understand what makes us the right choice for a relationship that lasts a lifetime.
"Nautilus Homes is an excellent resource for our architectural firm. We provide design services for high end waterfront residences and Ryan Perrone at Nautilus is a custom residential construction firm that we can rely on to provide our clients with craftsmanship, accountability and well-communicated contracting." ~ Cliff Scholz, Clifford M. Scholz Architects, Sarasota, FL